Dr Ghadir Bardan (Dentist)
DDS (Melb) BBiomed (Melb)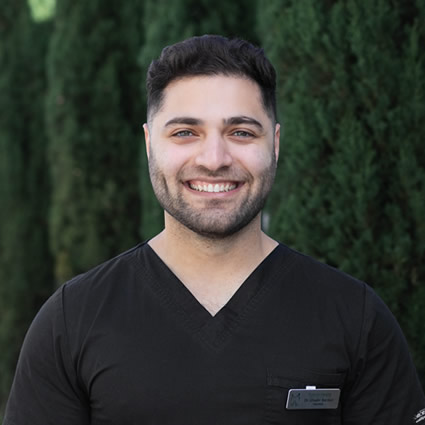 Dr Ghadir Bardan graduated from the University of Melbourne. He believes in a patient-centred approach to dental care and is dedicated to educating his patients and raising awareness about dental disease and its prevention.
Ensuring Patients Have a Positive Experience
He places a strong emphasis on providing a positive experience for all patients and particularly enjoys treating children and instilling good oral hygiene habits from a young age.
In his spare time outside of Future Health Medical and Dental Centre, Dr Ghadir enjoys a healthy lifestyle and power lifting. He is always bright and cheery-especially when the Hawks are doing well in the season.
EXPLORE OUR SERVICES »

Book an Appointment
Contact us today to schedule an appointment with Dr Ghadir!

Dentist Dr Ghadir Bardan | (03) 9078 6259