Emergency Dentistry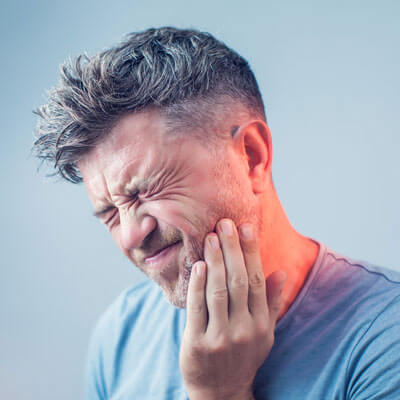 Dental emergencies typically need to be seen to straightaway. The longer it takes to see a dentist, the more complex the prognosis usually is. We aim to accommodate you as quickly as possible, preferably on the same day.
Our emergency dental services are available for all ages, from young children to adults. Our commitment is to care for each patient as if they were a member of our own family.
Types of Dental Emergencies
If you're in pain, you need to be seen to straightaway. Some of the most common emergencies that we treat in our practice include
Wisdom teeth pain
Broken or chipped tooth
Broken fillings
Jaw pain
Swelling or bleeding
Abscessed teeth
Crown or filling falling off
We encourage you to get to our practice as quickly as possible. However, it's best to call us immediately so that we can plan for your arrival or arrange a specific time for you to get here. We'll also advise you as to what steps to take to handle your emergency before you leave home. When possible, contact us as soon as the injury has occurred or first thing in the morning.
The quicker we can see to you, the better the prognosis tends to be.
Upon your exam, we'll discuss the complexity of your concern and what options are available to address the pain. Depending on your situation it may be necessary to start treatment the same day. Otherwise, we can provide an interim solution and discuss a long-term plan.
Our diagnostic tools allow us to measure the extent of damage, so that you can make an educated decision about your smile's health. We'll present you with a variety of appropriate care plans so that you can select the best one for your needs.
Emergency treatments vary, depending on the nature of your injury. It could be that you need a small filling or even something more complex like a root canal. You'll play an active part in the planning process. In the meantime, the most important thing is to get you out of pain.
Time is of the essence. For broken or knocked-out teeth, it's important to keep the fractured portion hydrated. Take care not to handle it by the root, if applicable. Store the tooth in a sealed container so that you won't lose it. Make sure the tooth is completely covered in a liquid such as contact solution, saline or milk. If none of these are available, you can use tap water with a pinch of salt. It's crucial to get the tooth to us within the next 1-2 hours to attempt to reattach or reimplant it.
Interim Pain Relief
Toothaches are not things that tend to improve without professional care. If you're between appointments, we recommend taking an over-the-counter anti-inflammatory medication as directed to help reduce swelling. Applying a cool compress to the side of your face (nearest the tooth) can also help to dull the pain. However, if you're experiencing severe facial swelling or bleeding that cannot be stopped with firm pressure, head to the nearest emergency room.
If you're in pain or experiencing a dental emergency Moonee Ponds, contact us straightaway.
CONTACT US »

Emergency Dentistry Moonee Ponds VIC | (03) 9078 6259