Restorative Dentistry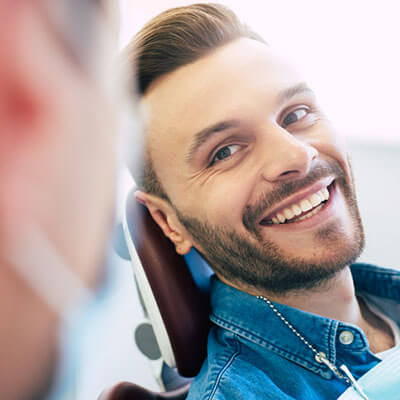 If your smile has experienced more than its share of wear and tear, you'll be happy to learn that we provide all levels of restorative dentistry. We believe that a healthy, durable smile is essential to a balanced lifestyle and quality of life. That's why we offer treatments like
Dental Fillings – White composite fillings are minimally-invasive and free of mercury. They restore areas of tooth decay to help your smile look whole again. Each one is matched to your unique shade of enamel.
Dental Implants – Choose from single, multiple or full-arch dental implant solutions. Implants are a reliable and durable choice for replacing your missing teeth and strengthening your overall smile.
Crowns and Bridges – Custom porcelain crowns and bridges help to restore or replace missing teeth. They can also be paired with our dental implants.
Root Canal Therapy – A dying or abscessed tooth can only last so long before causing pain or needing an extraction. Endodontic therapy preserves the integrity of your natural tooth so that it can last for several more years.
Book a Consultation Today
Find out which restorative dentistry Moonee Ponds options are best for you! Contact us now to schedule.
CONTACT US »

Restorative Dentistry Moonee Ponds VIC | (03) 9078 6259